The Rome Sno-Bandits Snowmobile Club is dedicated to providing the finest trails for recreational family snowmobiling. Enjoy your trails and please ride safely ! YOU can reduce the needless accidents and deaths on Wisconsin's trails by riding in a responsible manner. Please be considerate of others and remember snowmobiling is a privilege, not a right !
How Our Club Members Get the New Trail Pass
If you are a current member of the Rome Sno-Bandits Snowmobile Club, there are four ways you can get the $10 trail pass:
Order online at the

AWSC website

(click on the WI Trail Passes tab at the top of the page) using a credit or debit card (MasterCard, Visa or Discover).
Call the AWSC Office at (800) 232-4108 during business hours to order your Wisconsin Trail Pass using a credit or debit card.
Walk into the AWSC office [529 Trail Side Dr., Suite 100,
DeForest, WI] during business hours and order with cash, check or credit/debit card.
Print out, fill out and mail the Wisconsin Snowmobile Trail Pass Form for AWSC Members — along your check or credit card information — and mail to the AWSC office.
The following information is required to order the $10 Wisconsin Trail Pass (only available to current AWSC members):
Your AWSC member number.
The WI registration numbers (Example: SN 4300 AB) for each snowmobile.
A completed registration/payment online at awsc.org or a completed trail pass order form and payment presented in person or mailed via U.S. Mail.
All trail passes will be mailed to the member once you have completed the ordering process.
Where Do I Buy a Wisconsin Snowmobile Trail Pass and How Much Will It Cost?
The answer depends on whether you are a club member, whether your snowmobile is registered in Wisconsin, and where you live. Click on the link above to see a full-size image.
Note: If you have recently joined Rome Sno-Bandits Snowmobile Club, please allow time for your membership to be processed by the club and AWSC. You cannot purchase a discounted trail pass until you have your AWSC member number and appear on the AWSC club roster.
Source: AWSC
Rome Sno-Bandits
are located in :
The Town of Rome, Wisconsin
in Northern Adams County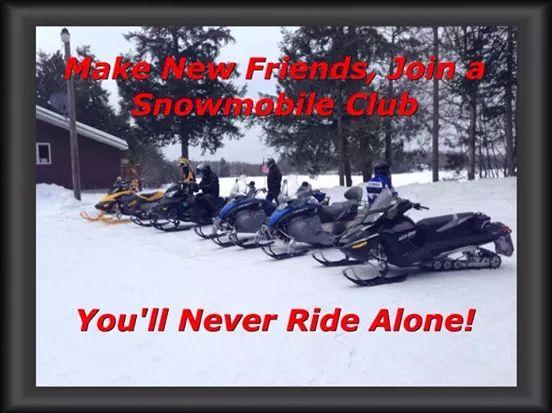 Wisconsin Trail Pass
Starting July 1st 2015
Read more about the New Trail Pass system below.